Dipl.-Ing. Hilmar Darrelmann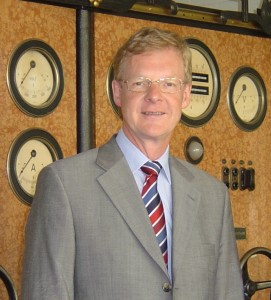 At the Technical University of Braunschweig, I studied electrical engineering with a focus on electrical machines and power electronics.
In the field of secure power supply and drive technology for many years I have gained experience, especially with static and dynamic uninterruptible power supply systems, 400 Hz aircraft power supplies, and the development of flywheel storage. And I worked in senior positions in development, testing, service and product management.
Since 2006 I run a private engineering firm, Darrelmann + Partner Ingenieure, specializing in services for the critical power supply systems with concept development, calculation and analysis. Core competencies are short circuit current calculation and design of UPS distribution systems, reliability calculation and storage technology.